I am so honored that so many amazing fellow bloggers have joined me in for my One Year Celebration!! These women have meant so much to me my first year of blogging, each has helped me in their own way and I am grateful for all I have learned from each of them. I am speechless they're all here helping spread the love to my readers and joining in the celebration. Once again, you'll get an introduction to each amazing talented ladies, I'll chime in with why I heart them oh-so-much and what they're sharing with the big winner! This giveaway bundle is so so amazing and can truly help anyone that has their own blog, or even small business! The winner will win all these prizes with a total value of over
$200
!!!!
Kristen Duke Photography


Why I love Kristen Duke Photography:
Dear Kristen, you commanded, I listened, I improved. A few months after I started blogging I started researching how to take better pictures for my blog and I stumbled upon Kristen and her AMAZING photography blog. I purchased her "Say No to Auto" EBook as my first step to dedicating myself to my blog, to my readers. I wanted better pictures, and she was right, I was using Auto. Her EBook was the first step I took to taking better pictures. It's easy to understand, she writes to every day people, to me, to you, to anyone. It's the first step I'd recommend to ANYONE looking how to take better pictures!
What she's giving to you:

Say No to Auto Ebook & Get Focused Ebook ($22 Value)
Kristen Duke is married to the man of her dreams, mother of 4 energetic children, lifestyle photographer in Austin, Texas, and blogger worldwide. Her site is a showcase of her portrait work, home projects, favorite recipes, and photography tips. She teaches camera workshops, and is the author of Say NO to Auto, an easy-to-understand photography book on learning the basics of a "big fancy" camera. Her daily musings can be found at www.KristenDukePhotography.com
Jenna of SAS Interiors


Why I love Jenna of SAS Interiors:
Where do I begin? Jenna is a dear close friend of mine, yet we've never met. She is someone I would call on in any situation. She's been a mentor of mine for quite some time and I've been lucky to work with her on our second blog, DailyDoItYourself.com. She is better than my "good conscience" she is one of my biggest supporters. Her interior design company is AMAZING and she has talents as a blogger, as a designer, as a person, and as a momma that I can only dream I could reach.
What she's giving to you:
125x125 Ad spot on SAS Interiors for one month ($35 value)

Based in Upstate NY, Jenna is an Interior Designer and Home Decor Blogger of SAS Interiors. Through her business and blog, she strives to inspire and deliver smart, stylish, and sophisticated design solutions for the home. Whether you are looking for an experienced Designer to assist you with your next project or searching for some do-it-yourself inspiration and creations, SAS Interiors is the right place. While Jenna offers an array of design services to local homeowners, you can also take advantage of her expertise through her E-Design services no matter where you live. And if you're simply in need of some interior design inspiration, decorating tips, or do-it-yourself ideas, the SAS Interiors daily blog will get your creative juices flowing.
Kristin of Simply Klassic Design


Why I love Kristin of Simply Klassic Design:
Kristin has been a bloggy bud of mine for quite a few months and I adore her. We stumbled upon each others blogs way back when and I could tell we appreciated each others styles even though they differed. She is one of the bloggers I envy (but in a supportive uplifting way), she always acts like she has priorities in order. She is able to balance an amazing blog, an amazing family, and an amazing design company. How do these amazing women do it?
What she's giving to you:
Basic Blog Layout for your blog ($60 Value)
(includes: custom header, column formatting, solid color background, grab button, signature, color-coordination of links, text, and titles, removal of blogger navigation bar, design installation)
I am a thirty-something working mom enjoying life in beautiful Southern California.
I am a mother to my spirited son and daughter, who both take my breath away each and every day. I love to cook and bake, and craft when I have the time. I enjoy decorating and organizing my home, and I have a passion for digital design.
For me, blogging started as a way to share recipes, and soon evolved into a collection of my favorite recipes, craft & decorating ideas, photography and stories about motherhood and adoption. I have shared and gained so much more than I ever thought I would. I have made many friends, found some amazing inspiration for recipes, photography, crafts, parenting and just life in general.
I am self taught in blog design, and the design process has proven to be immensely rewarding.

Simply Klassic offer competitive pricing on blog designs that are tailored to your unique personality and taste. For details and pricing information, visit my website simplyklassicdesign.com

Ann Marie White House Black Shutter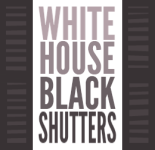 Why I love Ann of White House Black Shutters:
Have you ever read a blog and thought to yourself, "This girl and I could rock the streets together!"? No? Hmm... well Ann & I could rock the streets together! She is someone that I felt an "instant click" with via blogging. However, I may not be able to stop applauding her long enough to rock those streets due to the fact she has three kids (under 3!), AND an amazing blog. She is the DEFINITION of true balance! How much do I love this girl? I'm just so willing to share a bed with her -- that's right. In a month we'll be snuggle buds being roommates at the Haven Conference!!!
What she's giving to you:
Facebook Timeline Design Package ($100 Value)
(Includes:
cover photo, thumbnail, about me description, 10 featured stories images on their page, and six tab images)


Ann Marie is a mathematician turned DIY gal, who blogs about renovating and decorating her 75 year old home while raising her three kids (who are 3 and under). She likes bonfires, margaritas, spray paint, flip flops, and Queen. She loves graphic design and has designed her page and others on Facebook, Blogger, and Wordpress.


Now for the chance to win! And win BIG! One winner will take all, a $217 value!
Giveaway runs from May 23rd to May 30 11:59pm.