This post was brought to you in partnership with The Home Depot and ScotchBlue™ Painter's Tape.
What DIY projects are top on your list this summer? Ours have been revamping our outdoors! I made a
long to do list
which I shared with you earlier and we have slowly but surely been making our way through it, plus just tackled out front patio this past weekend.

I really wanted to bring the front space to life and add in a variety of colors which we've never really done before. Anything DIY outdoors really frightens me, it's just an area I'm not as brave in. However we finally started working away and I've been really pleased with what we've been able to do! I knew one of the easiest ways to bring in color would be to make over our bench that we've had sitting out front for the past two years.
I scored
this bench
at a garage sale for like $10 two years ago, the first year I sanded it down and painted it a neutral grey color. I wanted to make it over again this time with some fun brighter colors. Don't you love how it turned out???
I love the dipped effect that I decided to do with it too. I feel like it really stands out and is more of a feature in the space. Here's my run down of how I painted this bench.
Materials
:
Bench
Drop cloth
Spray Paint Primer
Spray Paint (two colors of your choice)
ScotchBlue™ Painter's Tape
Tin Foil (could also use saran wrap, or plastic bags, or just painter's tape)
First I cleaned the bench off and let it fully dry. Then I did a first coat of primer since it'll be used outside and will help the paint really adhere to the surface. When in doubt – I always prime.
Then I used quart paint cans to prop up the bench so I was able to paint the entire legs easily. I spray painted the bottom of the bench with the color I wanted to be "dipped". I did two coats to ensure full coverage, including the lower support bars. Typically a dipped effect isn't as high up but because I wanted the effect to be able to be seen from the street, I went a little higher up.
Then I wrapped the lower part of the legs in tin foil to protect it while spraying the remainder of the bench. I could have covered the entire lower leg parts with the
ScotchBlue™ Painter's Tape
, but using tin foil let me save a lot of the tape! The important part was to be sure to have clean cut lines for the edge of the two colors so I only wrapped the lower part in tin foil. Then the support bars, and the upper part with
ScotchBlue™ Painter's Tape
.
The big benefit of using ScotchBlue™ Painter's Tape is I'm able to wrap it around the curved surfaces really easily, and while it's protecting the already painted portion, I also know I'll get clean paint lines with the two colors. Next I just sprayed the remainder of the bench with my second color and let it try thirty minutes in between coats.
I paired it with this perfect cushion I found that pulled a lot of colors we were using in the front garden, and the accent color maroon from our front door.
Here's a big ol' sneak peek at our newly finished front patio space!!!! I have so much to share about all the changes and our DIY's so stay tuned!
I'm so excited to be a part of this amazing with so many other inspirational painting projects!
Have fun checking out these great posts by my favorite fellow bloggers:
Now here's the extra exciting part for you!! GIVEAWAY TIME!
The Home Depot
wants to give one of my readers a $75 gift card to tackle their own DIY project that's been inspired (hopefully) by me!
Entry is EASY! The first entry is easy to do – just leave a link to your favorite summer DIY or painting project in the comment section below for a chance to win the $75
Home Depot
gift card and confirm by the Rafflecopter below! Awesome giveaways like this make me sad I can't enter my own giveaways hah!
Join the giveaway via the Rafflecopter below:
a Rafflecopter giveaway
You can continue to get more inspiration for your DIY summer paint projects here:
The Home Depot's Facebook Page
The Home Depot Pinterest Page
ScotchBlue™ Painter's Tape's Facebook Page
ScotchBlue™ Painter's Tape Pinterest Page
So be sure to follow them!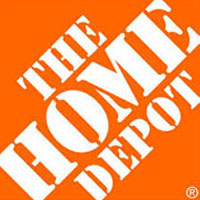 This post was brought to you by ScotchBlue Painters Tape & Home Depot. As always I only share products and companies I love and use myself.